Cremation at Gusen: A Timesheet
Here we present a report about crematorium activity in the Gusen camp. "Leichen" in the table's upper row means "corpses"; the table lists the daily number of corpses cremated during a certain period in 1941.
Source: Austrian Bundesministerium Fuer Inners, document B/12/31, Archiv der Gedenkstaetter Konzentrationslager Mauthausen. Thanks to Daniel Keren
For more context on the importance of this document see John Zimmerman's article My Response to Carlo Mattogno and Daniel Keren's Cremation page.
---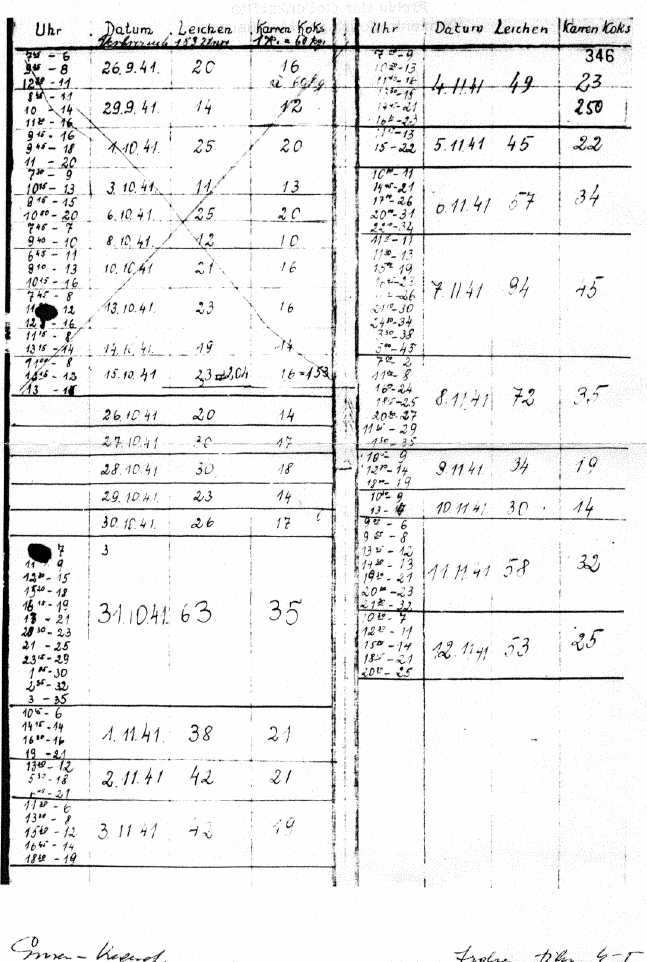 ---
Here we show a zoom on a detail of Gusen cremation report, listing 94 corpses cremated during 19:45 hours in November 7, 1941.
---