Memorial stone in Chelmno
---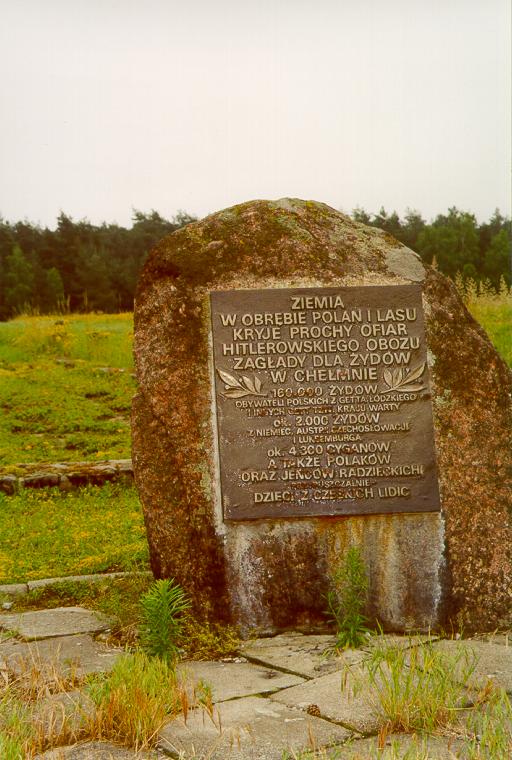 Memorial stone in Chelmno. In the background the outline of one of the cremation ditches can be seen.
Translation:
This soil, located between fields and forests, covers the ashes of the victims of the Nazi extermination-camp for Jews in Chelmno.
160,000 Jews, Polish citizens from the Lodz-ghetto and other ghettos in the Warta-area.
Approximately 2,000 Jews from Germany, Austria and Czechoslovakia.
Approximately 4,300 Gypsies, Poles and Soviet prisoners of war, and presumably children from the Czech city Lidice.